Consultation/Configuration Services and IT Solutions
Providing fast and reliable solutions for businesses is what SCI does best. Our consultation services allow us to assess your business and make recommendations for your unique situation based on what we think could help (and nothing extra). SCI can provide you with the most powerful IT solutions, products, and strategies to keep you on the cutting edge of technology.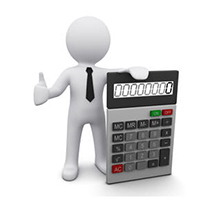 It's the backbone of your business. SCI will make sure your infrastructure is prepared and capable of handling the output you expect from it. With your budget in mind, we will recommend best-in-class hardware before our seasoned engineers set up your network properly the first time.
From start to finish, SCI will implement a game plan specific to the needs of your business. Whether you're a startup or an established business relocating, we will ensure your systems are ready for you when you need them.
Larger businesses may require more than a single server. SCI is highly skilled in designing and implementing enterprise class data centers.