Business Management Solutions
At the heart of SCI's process is the analysis of your business to discover and document your objectives. With this, we make informed recommendations for addressing those objectives, allowing you to streamline your operations and improve business management, resulting in better decision making. Susquehanna Computer Innovations, Inc. offers office management software to optimize your procedures and increase productivity and efficiency.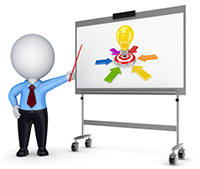 SCI enables your organization to manage business more efficiently by taking document processes digital. We use software that controls and organizes documents, incorporates document capture, content capture, workflow, document repositories, output systems, and information retrieval systems.
SCI makes clocking in and out a simple and manageable task that works with all types of companies and with multiple locations.