Mobility and Remote Access
With the advent of powerful smartphones and laptops, working on the road or from home is a very real possibility for many. SCI can help your business create a remote environment that provides mobility, integrity, and security.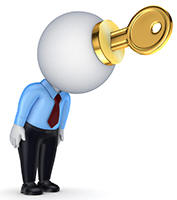 Today, no access management strategy is complete without a mobile component to the solution. Don't let your guard down when it comes to protecting private information (intellectual property, customer information, regulated data, etc.).
With a VPN setup by SCI, employees can access and edit work files and email from a secure internet connection anywhere in the world.
Expand functionality with WiFi. SCI can set your business up with a wide-ranging wireless network with WPA2 encryption, ensuring only authorized personnel can access your hotspot.