Mobility and Remote Access
With the advent of powerful smartphones and laptops, working on the road or from home is a very real possibility for many. Don't get stuck in the past. SCI can help propel your business into the future by creating a portable environment with remote access tools that provide mobility, integrity, and security.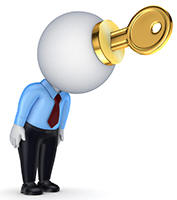 Today, no access management strategy is complete without a mobile component to the solution. Don't let your guard down when it comes to protecting private information (intellectual property, customer information, regulated data, etc.).
With a VPN setup by SCI, employees can access and edit work files and email from a secure internet connection anywhere in the world.
Expand functionality with WiFi. SCI can set your business up with a wide-ranging wireless network with WPA2 encryption, ensuring only authorized personnel can access your hotspot.
Do you work in your vehicle? SCI tailors installations around your vehicle and your personal tastes to provide mobile safety when you need it, such as airbag management, cellular amplification, and mounting hardware.