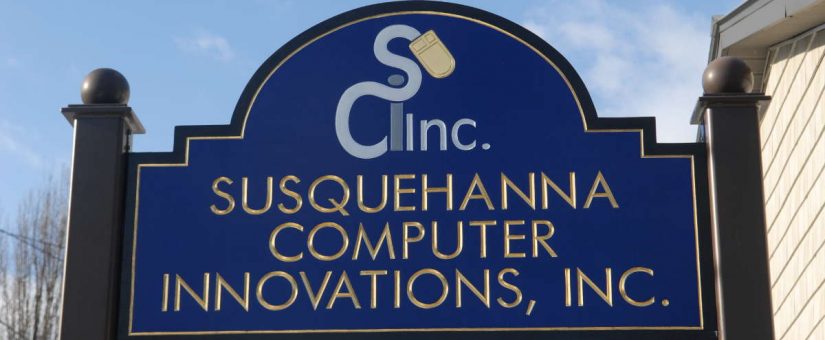 A Peek Inside SCI
Posted by beta_admin1
On August 4, 2017
0 Comments
Located in South Williamsport, Pennsylvania, Susquehanna Computer Innovations, Inc. (SCI) was founded in Lycoming County by Tim Heitzman with a goal of providing clients with high quality products and technological solutions backed by exceptional service and support.
Today, SCI continues to provide technology support for Central Pennsylvania. Our main services and solutions are rescue support, computer consulting, cabling and network management, video surveillance, phone system solutions, digital signage, and website design. Our team consists of CompTIA A+, Microsoft, and 3CX certified technicians who are dedicated to help your business/office stay up and running.
Another member of our team is Maggie! She is a 7 year-old English Springer Spaniel. Maggie was the puppy of a client's dog and when Tim was digitizes his business, Tim met the dad of Maggie and the rest was history. She is the official office greeter. Maggie loves sweets (don't we all?). But she hates the rain on the roof. Usually, she'll hide under someone's desk until the rain stops. Maggie also barks at the mailman, but what dog doesn't? The mailman insists that his uniform is made of cats. Ultimately, Maggie is more of a person than a dog and we love having her in the office everyday.