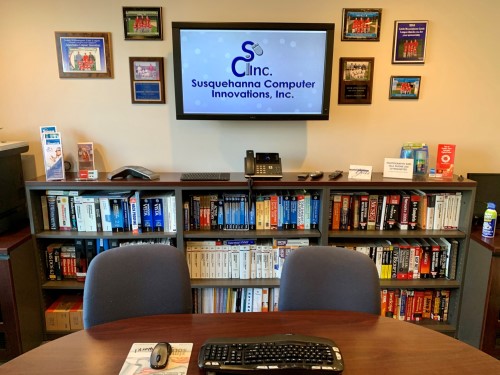 Susquehanna Computer Innovations Maintains Core Values
Posted by Ryan Workman
On December 2, 2020
0 Comments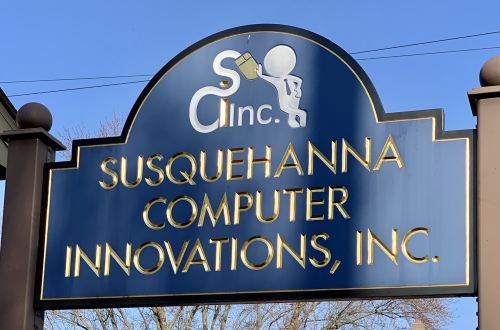 Featured in SUN-GAZETTE "Chamber Connection" December 2, 2020
By: Mallorie McIlwain
Susquehanna Computer Innovations, located at 280 Kane St., South Williamsport, has been providing strong core values of integrity, ethics, honesty and reliability to their customers for the full 20 years of operation.
"We take those (core values) very seriously," Tim Heitzman, president of the company, said.
Since July 1 of 2000, the core of the business has expanded providing quality technology support and services for computers, servers, phone systems, video surveillance and much more.
SCI also provides help with business management and remote IT emergency services to ensure that employees can clock in and organize their documents and also have help when your computer or software might not be working properly.
"Cloud management services has grown over the years," Heitzman said. "We have added telephone services. We work with 3CX, a digital phone system, using today's technology. There is no phone line, it is all done digitally."
According to Heitzman and Ryan Workman, sales and marketing, "We sell what solves our customer's problems."
"They (the employees) are dedicated. They embody the ethics and values of the company," Heitzman added. "We are set up in a way that we value the trust that our clients put in us. Those relationships (with clients) are important to us."
He continued by saying that the company works with local volunteer fire and EMS departments as well in terms of public safety and has donated services to the local independent media group in the city.
The company is also involved in a youth reading program with the Crosscutters and gives out a laptop at the end of the program.
Read full article here: Susquehanna Computer Innovations maintains core values | News, Sports, Jobs – Williamsport Sun-Gazette